If you are searching for the ultimate chalet experience this winter then look no further than Chalet Marco Polo in Val d'Isere. Chalet Marco Polo is the embodiment of pure luxury and it is doubtful that you have ever seen anything quite like it!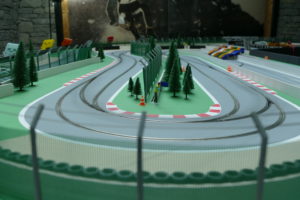 Embrace 1000m2 of true decadence as you step over the threshold of Chalet Marco Polo. From the private spa complete with in house therapist, gold leaf swimming pool and Jacuzzi to the well-equipped gym it is safe to say the chalet has your relaxation requirements covered. Ascend to the chalet's 'indoor garden' and you will encounter the pinnacle of Chalet Marco Polo's entertainment features – a 25 metre long, slot car track. The track, which is essentially a large Scalextric, is the newest instalment to the chalet for the 2017/18 winter season.
When you are feeling sufficiently relaxed and entertained why not make the most of the wine cellar for a bespoke wine tasting and enjoy a meal prepared by the in house chef. Fret not; one does not even need to leave the chalet to have ski equipment fitted. The owners of Chalet Marco Polo have recently installed a full size cable car as the designated boot fitting area… We salute anybody who manages to pull themselves away from the facilities of Chalet Marco Polo for long enough to actually go skiing!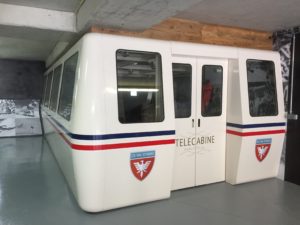 Chalet Marco Polo is a catered chalet that sleeps 10 adults and 4 children. It comes complete with a trained Consensio team of seven hospitality professionals including spa therapist and professional chef. Prices from £39,500.
For More information visit: www.consensiochalets.co.uk/luxury-ski/marco-polo/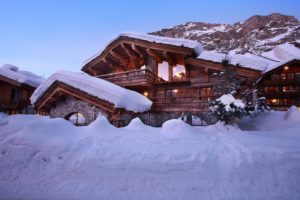 ---
---
Categories: Luxury ski and snowboard