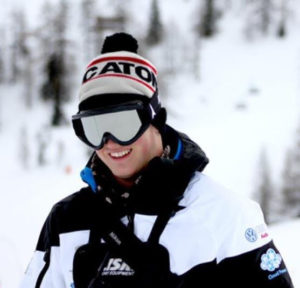 Snowsport England has appointed James Knock as new Head Coach of the England Alpine Squad. He will follow in the footsteps of Jo Ryding who held the position for two years.
Knock, who is from Sheffield, began his coaching career at 16 with his local club Sharks Ski Club, before working part-time and learning his trade with both BSA and Ambition Racing. He then spent six years with Team Evolution, coaching National Champions in every age group from Under 10s to Under 21s. After taking some time out to pursue a career in physiotherapy, Knock will now take charge of the England Alpine Squad, which covers athletes aged from Under 14 up to Under 21.
James said: "I am excited to share the experience that I have built up over the last 11 years with athletes, coaches and parents via my new role at Snowsport England. I want to thank Jo Ryding for all her hard work over the last few years in developing the squad to its current position. I look forward to continuing to build on Jo's hard work and provide educational sessions to develop our young athletes' technical, tactical physical and psychological skills."
The new head coach welcomes any ideas and comments that will help drive the squad and the sport forward. He welcomes feedback and can be contacted on alpinesquad@snowsportengland.org.uk.
For more information about the English Alpine Squad and Snowsport England visit www.snowsportengland.org.uk
---
---
Categories: Racing