NEWS
A festival of 24 concerts in the Trentino Dolomites: July 7 – August 31, 2017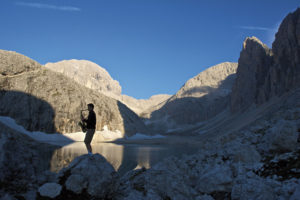 Each summer, the Sounds of the Dolomites music festival is held in the beautiful Trentino Dolomites in Italy. The event features an eclectic and wide-ranging musical programme and this year includes the 12 Cellists of the Berliner Philharmoniker, singer-songwriter Jack Savoretti, and jazz legend Chick Corea.
The festival is now in its 23rd year and the key to its success is a willingness by the musicians and audience to seek out the most stunning venues up on the slopes of the Dolomite mountains. The performances take place in lush Alpine meadows, or on the shores of remote mountain lakes. Usually, there's a mountain refuge nearby, and a switchback road or cable car to take the sting out of the climb. But in most cases, audiences and musicians need to do a little walking to get there.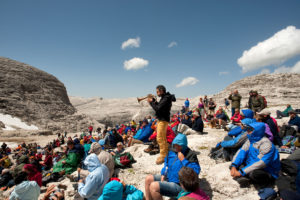 It's well worth the effort. Each setting has its own special qualities: but every one of them is magical.
Another feature of this year's event is the 'festival within a festival', which runs from July 17-23 in the Brenta Dolomites. Here, you'll be able to see a concert a day in spectacular locations around the resort town of Madonna di Campiglio.
All the concerts in the Sounds of the Dolomites festival are free. Most concerts begin at 1pm. However, on two mornings – July 15 and 23 – they begin with the sunrise, at 6am. Each has a back-up venue at lower altitude, in case of inclement weather.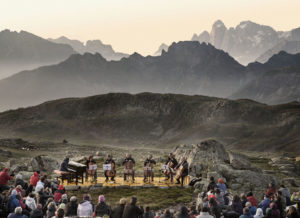 The Festival will of course provide the perfect excuse for a longer holiday in the Dolomites, which were recognized as a World Heritage Site by Unesco in 2009. The best places to stay will be in the towns and villages of the Val di Fassa and the Val di Fiemme, in San Martino di Castrozza, or – for Mario Brunello's mini-festival of July 17-23 – Madonna di Campiglio.
For details of accommodation, visit www.visittrentino.info/en/booking/all-accommodation.
For more information about the Sounds of the Dolomites, visit www.isuonidelledolomiti.it/EN/.