A new type of glove landed on the Skier & Snowboarder magazine's newsdesk recently. Now, we have not had a chance to test them in the snow, but if they do everything the Chinese manufacturers claim they could provide one of the cheapest alternatives around. They are currently selling in America at a starting price of $15  (about 12 quid)!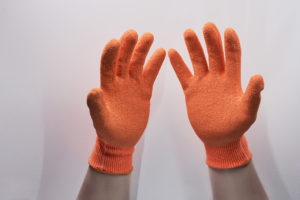 We must admit that the garish orange colour made the gloves look like they had been modelled on the type you use to do the washing up, but on further investigation we found that these were a sample of Glovax which, say the makers, is a revolutionary, multi-use glove that adapts to all of your needs – including skiing and snowboarding, plus other outdoor pursuits.
Glovax is made with a revolutionary yarn material that is equipped with abrasion resistance, blade cut resistance, tear strength resistance and puncture resistance. The material is moisture absorbent, skid-resistant, water-resistant and oil-proof. The makers say the material is lightweight, comfortable and flexible to all of your needs.
The yarn of the gloves is made with special technology, which contributes to its durability and resistance. Only two factories in the world produce this yarn, which is blade cut-resistant, tear resistant and puncture-resistant. The gloves are also equipped with a coating material that is laced with a special micro pattern, which makes the gloves anti-skidding, waterproof, and oilproof.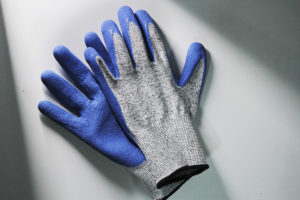 The makers say the Glovax gloves are currently available in two colours – orange and blue.
---
---
Categories: Fashion