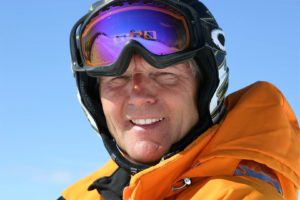 Veteran British ski instructor Chalky White has been invited to the Himalayas to help underprivileged children share the thrill of skiing – and he needs the help of others who'd like to mix their passion for snowsports with a spot of heartfelt philanthropy. You can find out how to donate by reading the story below or go to:
www.gofundme.com/e9f4d-my-volunteer-trip-to-the-himalayas
SKIING in India seems a highly unlikely ambition, even for the most optimistc, but if you turn your eyes away from the dusty, blazing hot plains and gaze northwards towards the magnificent Himalayas, then it's a different story.
Towering above the sub-continent, stunning states like Kashmir offer pure air, clear skies, turqoise rivers and snow galore.
Heading high above the houseboats of Srinagar's Lake Dal, you reach the giddy heights of Gulmarg, originally famed for being home to the highest golf course in the world – where, amusingly, you often tee-off over free-roaming flocks of sure-footed sheep.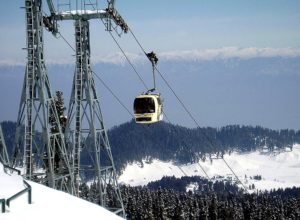 It is also a fabulous spot to go skiing on the roof of the world, thanks to the completion in 2005 of the Gulmarg Gondola – the second highest ski lift on Earth, reaching an altitude of nearly 14,000ft. From its top station on Apharwat Peak, the view across the vast Himalayan range is literally breathtaking.
Sounds like an adventure for the super-rich? Well, yes, it is India's leading ski resort. But Gulmarg is now also home to an amazing snowsports school set up for the very poorest on the planet, too.
Named 'For All', the not-for-profit school is just that, offering free ski instruction to those who would never normally have a hope of tasting the thrill of buzzing down a slope on skis or snowboards.
Internationally-acclaimed instructor Chalky White, who has spent 40 years on the slopes, and wrote the bestsellling book 'The 7 Secrets of Skiing' –  praised as 'one of the best ski instruction books ever written', is among the first lining up to donate his time and extensive knowledge to this inspirational cause.
He is heading out there on 30th January to spend 10 days giving free training – practical, theoretical and technical – to the instructors so they, in turn, can offer effective teaching to youngsters who would not otherwise be able to afford to try skiing or snowboarding.
Chalky has launched a GoFundMe fundraising campaign to help finance his voluntary visit, and to pay for $25,000-worth of vital snowsports equipment to be shipped out to the school – 30 pairs of skis and bindings and 45 pairs of ski boots generously donated by Christy Sports of Colorado and Utah.
Supporting Chalky's charitable Himalayan mission is an easy and worthy way for the world's skiers to give something back in return for all the joy they have experienced through snowsports.
It is certainly his way of doing so – 'in a way that I know well and will succeed at'.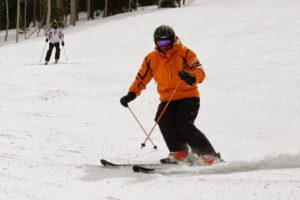 Explaining in more detail, Chalky says: "I will train the 'For All' instructors in ways known to accelerate the learning process of clients and students.
"That accelerated learning can open more opportunities for cash-strapped students wanting to learn and further develop their skiing.
"My accommodation and lift passes, etc, have been taken care of, but the not-for-profit school cannot afford to pay for the cost of my travel to Gulmarg and ancillary expenses. So I am asking my clients, readers, supporters, colleagues, friends and others to be generous in any way they can to support this project.
"It is a cause that is very dear to my heart, and one that can help many to have a little skiing fun – fun, that so many of us more fortunate people can enjoy on a regular basis. I bet everyone remembers the thrill of their first time on skis!
"Having thoroughly researched it, I estimate $4,000 will cover all costs mentioned. Any remaining funds will be donated to the 'For All' snowsports school for future purchases – for example, for other equipment that could include warm ski clothing and safety helmets that many poorer students will not have.
"And for those who donate and would like a copy of my book, The 7 Secrets of Skiing, I will gladly forward a PDF copy by email."
Donations can be made in two ways:
or go to: www.gofundme.com/e9f4d-my-volunteer-trip-to-the-himalayas
Chalky adds: "The not-so-well off students in India, the 'For All' staff and I will be most grateful for any amount that you might be kind enough to donate. I thank you all in anticipation of your kind generosity."
For any further information, please email: ChalkyGo@gmail.com, call +1 970 390 6267 or visit
www.gofundme.com/e9f4d-my-volunteer-trip-to-the-himalayas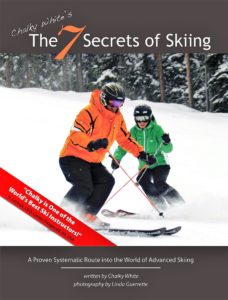 For more about Chalky, visit www.the7secretsofskiing.com
---
---
Categories: News