FORMER British ski racer Konrad Bartelski is fulfilling a personal ambition by putting on his first Exhibition of Photography at Wimbledon Fine Art from Sunday 25 November to Sunday 9 December.
The exhibition features Konrad's large-scale photographs that echo the size and the perspective of the mountain environment. A contribution from sales will be made to the Back Up Trust which helps to transform lives after spinal cord injury.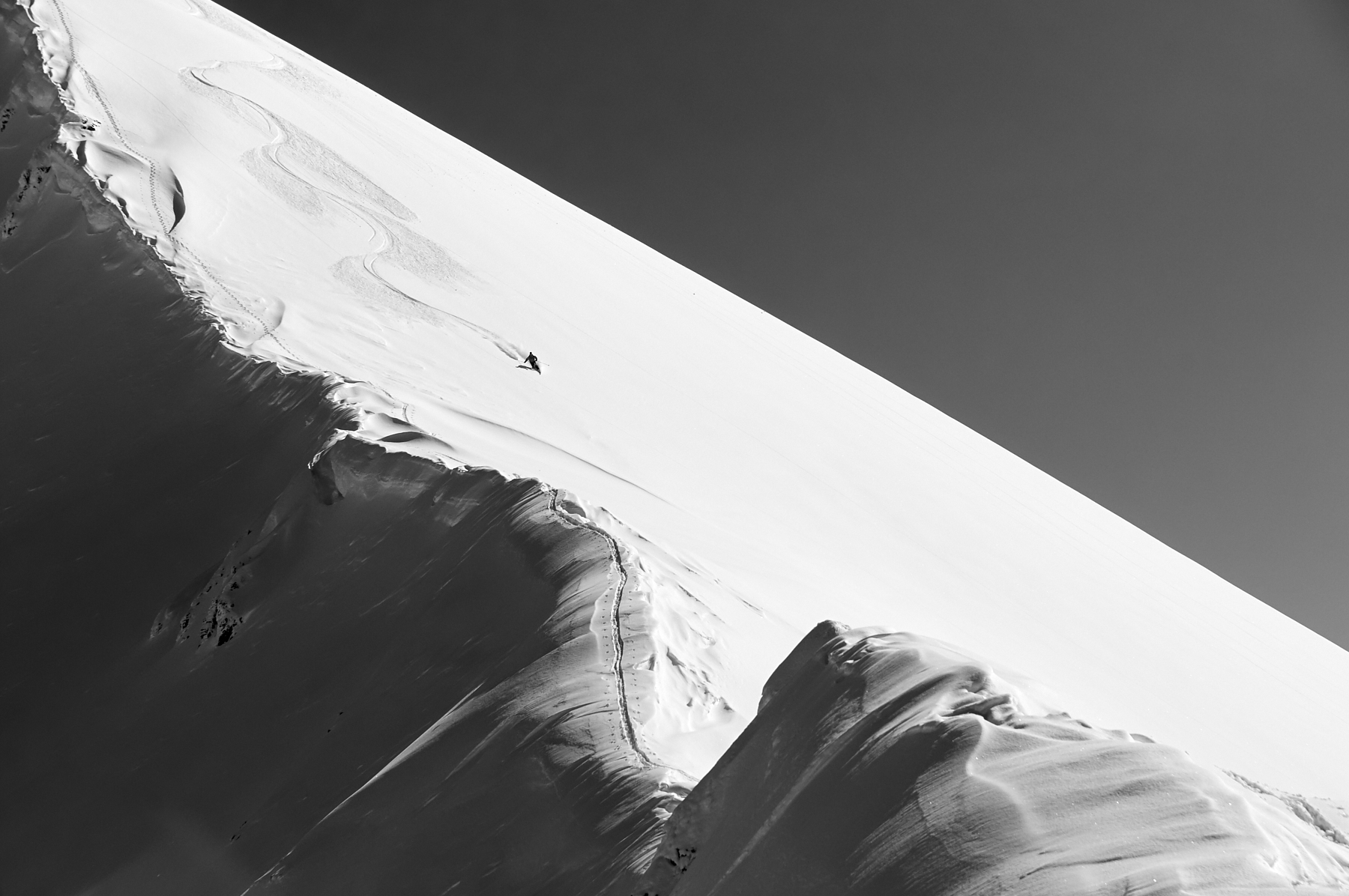 After retiring from ski racing Konrad forged a career in the media but photography has always been one of his passions and he has been taking pictures for more than 50 years.
Konrad first raced in the FIS World Cup as a 16-year-old and the following year competed at the 1972 Olympic Winter Games in Sapporo, Japan. He also skied at the 1976 and 1980 Olympic Winter Games, but it was in 1981 in Val Gardena in Italy that Konrad made British Ski Racing history when he earned a place on the podium by finishing in second place in a World Cup downhill race.
Throughout his ski racing career Konrad would always travel with a SLR camera and this has not changed, as every day Konrad skis, he carries his camera in the mountains. He said: "It is when the weather is grey and moody that our planet reveals its most spectacular drama."
Konrad has undertaken many expeditions to the remote and extreme corners of the world, including the Norwegian Arctic North, the volcanoes of Iceland and Japan, the unchartered slopes of Kyrgyzstan, explored the backcountry in the Alps, Northern California, Kashmir and absorbed the majesty of Patagonia.
Konrad's passion for the vast spaces is inspired by the local knowledge and skills of some most remarkable and hugely experienced mountain guides.
"It is these sensitive and imaginative characters who have enabled me to explore the areas of this earth where the perspective and scale of the winter geography is captured at its purest. I can only thank them all for unlocking the doors to their Secret Gardens," said Konrad.
The exhibition will be open to the public at Wimbledon Fine Art, 41 Church Road, Wimbledon Village, London SW19 5DQ.
For more information call: 0208 944 6593
Or log onto:
---
---
Categories: News