While many claim to have found their 'forever' resort, some of us are either still searching for that special place or simply love the thrill of exploring a new ski area each year. No matter the reason, I am sure we can all agree that choosing a destination for the next ski holiday can be a complex decision!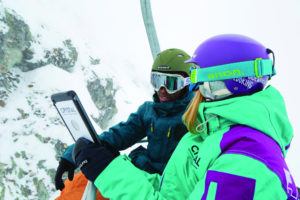 Crystal Ski Holiday's is setting about to change this and having analysed 50 of the worlds best ski resorts, the company has come up with a way to both simplify and revolutionise the way we search for ski destinations.
Crystal's online interactive tool enables the user to compare resorts based on a wide variety of parameters such as lift-pass prices, number of bars, slope difficulty ratings, or even how 'Instagram Worthy' the resort is (we're not joking!)
So, if you are scratching your head wondering how you will ever satisfy the entire family or stick to a tight budget, give this tool a try and see what happens! You may end up discovering a resort you had not even considered!
Crystal Ski Holiday's resort search tool can be found here: www.crystalski.co.uk/best-ski-resorts/
---
---
Categories: Holiday News & Special Offers