Mont-Sainte-Anne ski area in Quebec, Canada celebrated its 50th birthday this season. And most remarkably the centre has found that one of its employees, Claire Labossière, has been there right from the first year in 1966.
Claire started as a ski instructor having previously been in Canada's national ski team. Then, she worked her way through several roles at the resort, including the marketing department before taking up her current position as lift manager, in charge of all of Mont-Sainte-Anne's lift staff.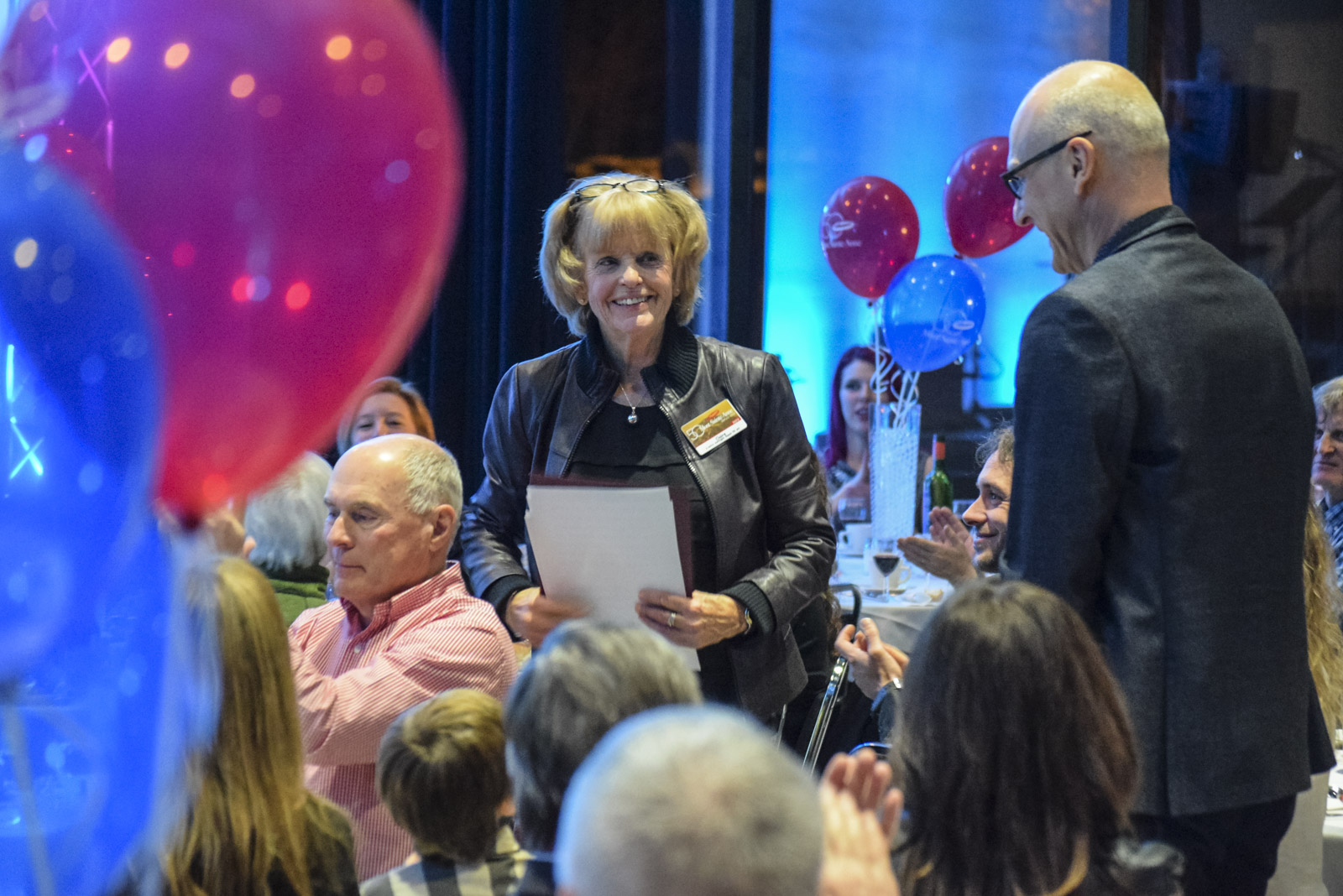 Claire (pictured right at one of the ski area's 50th celebration parties) still skies every day and is one of the fifth of Mont Sainte Anne's staff who have been there at least 25 years.
Mont-Sainte-Anne celebrated its actual birthday on Friday, January 16, 2016, exactly 50 years after the opening in 1966. As well as a part of other special events, the resort offered skiers and snowboarders 50% off lift tickets on the day.
In 1966, Mont-Sainte-Anne was the first resort to operate gondolas in Eastern Canada and they've now become the symbol of the mountain. This winter, two of Mont-Sainte-Anne's current gondolas have been painted in gold, marking its 50 anniversary.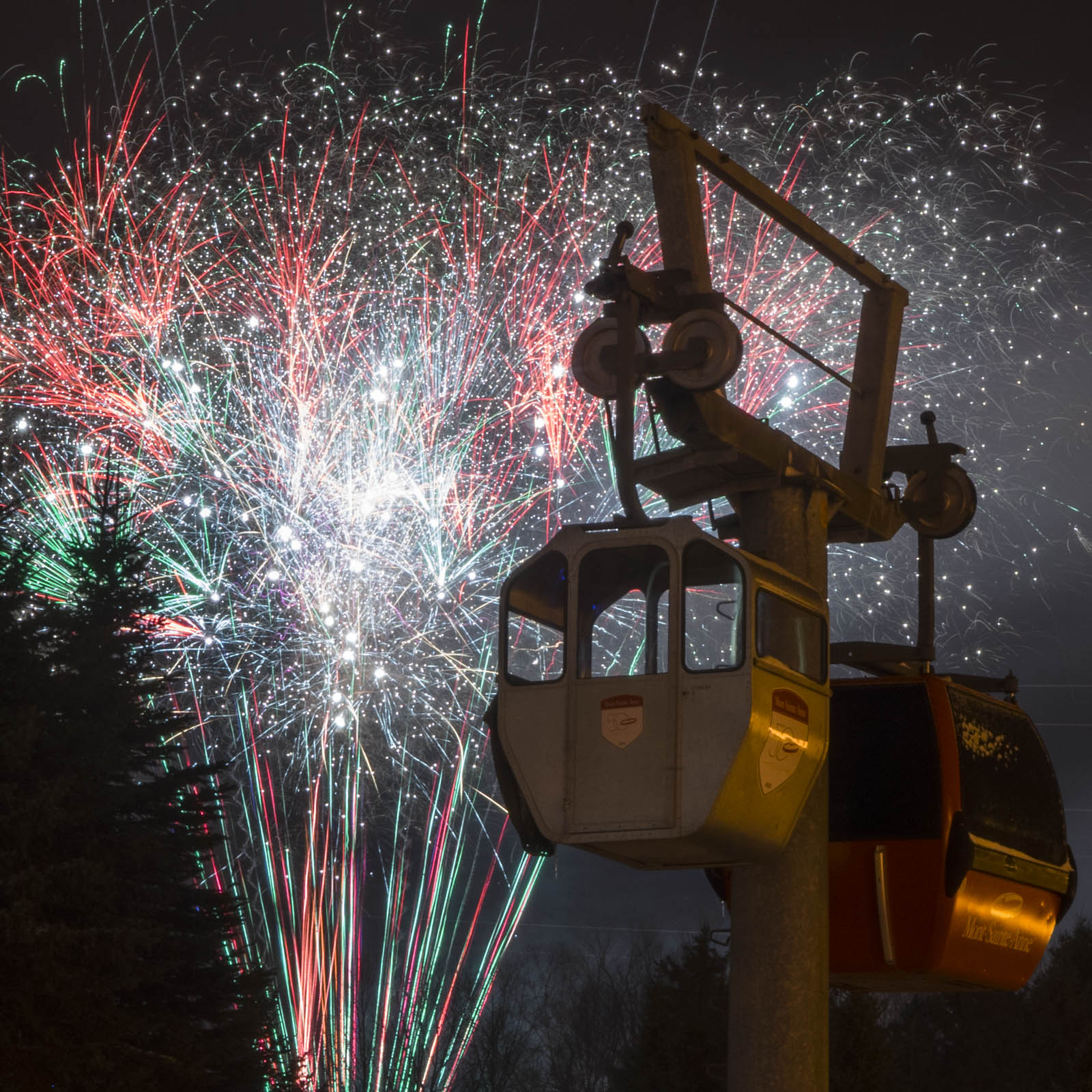 In addition, thanks to support from Helly Hansen, 50 gifts will be distributed to skiers riding the gondola throughout the winter.  There's also be a historical photo booth located in a gondola at the base of the mountain, a giant timeline printed on the main lodge wall and a huge painting created by kids of a local school.
In another act of celebration, the ski manufacturer Rossignol has created just 50 pairs of special skis, branded Mont-Sainte-Anne, which was put on sale at the resort's ski shop and a few others around the area.
If you have always dreamt of heli-skiing and are keen to explore the joys of deep powder heli-skiing in British Columbia Canada then you should sign-up for one of Pure Powder's evening presentations in October/November, taking place in London, Glasgow and Aberdeen.
The heli skiing evenings will kick-start your winter with some fantastic short films and a presentation from one of Canada's most experienced heli guides Roko Koell.
The evenings are free to attend and start at 18.30 – for full details and registration visit http://www.purepowder.com/cmhevents.cfm