Aspen, Colorado. A mountainous playground for skiers and one of the USA's most prestigious ski resorts. So what better way to experience it than in one of the towns Luxury hotels? One such hotel, The Little Nell, is unveiling some impressive new assets for the coming 2017/18 winter and here is why you should visit…
1.Arrive in style
Why not kick your holiday off in style with a private flight into Aspen? Offered exclusively for Little Nell Guests, Sentient Jet will enable non-members to fly privately to and from Aspen.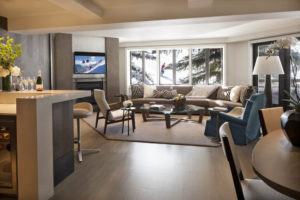 2. Designer Décor
Once you have checked into one of The Little Nell's 52 guest rooms take a good look at your surroundings. You can rest assured that not a cent was spared in the hotel decor, which is brand new for the 2017/18 winter season and designed by Champalimaud of New York.
3. Escape from the crowds
The Little Nell has an extensive Snowcat Ski programme which means you can board a Snowcat and have it spirit you away from the crowds and into the wilderness for uninterrupted powder laps or perhaps a little star gazing is more your cup of tea. Whether you are after tranquillity oruntouched powder, the Little Nell Snowcat skiing programme has something for everyone.
4. Experience Gastronomic excellence from Michelin starred chefs
Experience cuisine like no other as Michelin starred chefs from across the globe participate in The Little Nell's Guest Chef Dinner Series, which commences on the 27th of January with Thomas Troisgros from Brazil.
5. Ring in the new year in style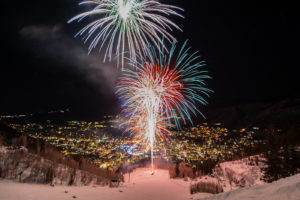 The Little Nell's Dom Perrignon party is renowned as the place to be for New Years celebrations as a selection of DJ's and Jazz bands play throughout the evening in the hotel's various Bars and Lounges while guests can enjoy the benefits of an open bar. Yes please!
6. Sharpen up your wine knowledge
The Little Nell's inaugural Wine Academy enables wine enthusiasts and catering professionals to broaden their knowledge of wine. The next instalment will take place in April 2018 focussing on wines from France.
This list could go on and on as we continue to drool over what Aspen has to offer but why not base yourself at the Little Nell and see for yourself why Aspen is renowned for being one of the USA's top ski resorts.
For more information visit: www.thelittlenell.com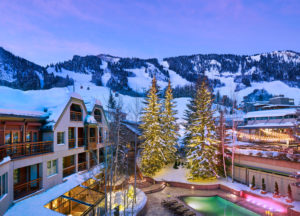 ---
---
Categories: Luxury ski and snowboard